Leave a comment on this story by filling out the form below (scroll to the bottom)
Send us an email with your full name and phone number with the title "Canyon Lights Contest" in the subject line
Post the phrase below on Twitter (copy and paste into your twitter account)


RT to enter to win a set of 4 tix to @VanChristmas from @CatherineBarr http://bit.ly/eEQc2A
Winner will be drawn on December 17, 2010.
---
About the Vancouver Christmas Market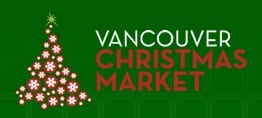 Located in downtown Vancouver on the Plaza at the Queen Elizabeth Theatre (on Georgia, between Cambie and Hamilton), the Vancouver Christmas Market will open for 28 days in 2010, opening on Sunday, November 28th and closing on Friday December 24th. The market will be open daily from 11.00am till 9.00pm.
The Vancouver Christmas Market is now open!
Come and join us at the Vancouver Christmas Market, located on the outdoor plaza of the Queen Elizabeth Theatre – West Georgia St. & Hamilton St.
Step back in time and experience a traditional German Christmas festival for all! Please visit our Tickets page for complete admission information.
It is so much more than just a craft fair. An authentic German Christmas Market creates the perfect atmosphere for purchasing Christmas related merchandise and food. It also serves as an ideal setting for multiple cultural activities and events. The romantic setting of the Christmas Market with its customary rows of little wooden huts that are decorated in pine branches, strung with little white lights showing off the merchandise, will develop into the focal point of the holiday season in the city.
During the pre-Christmas season the market is the perfect destination for combining a family outing with some Christmas shopping. A special children's area known as the Kids Market will give youngsters the chance to make their own Christmas gifts. Business people will find a fun meeting place for a quick bite during lunch time or a drink after work. Companies will host their Christmas parties there. With a wide variety of entertainment offered, it also becomes a place for young people to enjoy and mingle before a night on the town. School groups of all ages, social clubs and senior organizations will incorporate a visit in their holiday activities.
The centre piece of the Christmas Market will be a festively decorated stage which creates a unique Christmas atmosphere when surrounded by more than 30 traditional wooden booths and rows of Christmas trees with thousands of fairy lights.
There will be a mix of food and merchandise booths including some specialties such as German Bratwurst, suckling pig and Swiss Raclette, traditional Christmas cookies, Lebkuchen, roasted chestnuts and spiced Christmas Cake (Stollen). Beverages will include hot spiced apple cider and authentic hot spiced red wine (Gluehwein) and a selection of German beers.
The merchandise will include authentic wood carvings and wooden toys, knitted clothes and scarves, Christmas pyramids and tree balls, tin toys, stain glass, and nutcrackers in various sizes as well as live glass blowing demonstrations.
During the daytime and evening hours Vancouver Christmas Market will offer a kaleidoscope of performances, including traditional European choirs and dance performances, world class string ensembles, worldly gospel choirs and festive carol singers. The Pavilion Stage will also host daily feature workshops and presentations such as chocolate making presentations, drumming workshops and bee keeping demonstrations to name only a few. A variety of school choirs and bands will show off their talent during their performances on stage.
Vancouver is a cosmopolitan city with a rich history of hosting world-class events. The Vancouver Christmas Market will change the way Vancouverites celebrate the Christmas season.
Colourful décor. Authentic gifts. Family entertainment. Tasty authentic food. The aroma of mulled wine. A truly enchanting atmosphere.