Subscribe: Apple Podcasts | RSS
He's a familiar face in more than one place. Award-winning reporter turned politician Jas Johal is back on the air on CKNW talk radio starting Aug 23, 2021. The aptly named Jas Johal Show will be taking your calls live from 3-6pm daily – and this is just where the fun starts.
Take a listen to our latest podcast with Jas where he shares his stories about how he grew into the role and what we can expect to hear. From Afghanistan to the 'Afternoon Drive', this learned and experienced communicator can do it all.
0:00 – Intro and welcome
3:20 – How did you go from being a reporter to politics and back again? Tell us about your background.
7:25 – What is the role of the journalist today?
8:35 – What topics are you going to be covering?
9:30 – 'There's a generational change coming"
11:40 – Listening to the people. "I know what I know, and I know what I don't know."
12:25 – "The delivery method has changed". Social media and tech have influenced us.
13:10 – A salute to CKNW legends Philip Till and Jon McComb. Debate vs hate.
14:05 – Twitter abuse. How does tech weigh into the reporting methods these days. Facebook as a player in media.
15:50 – "You're entitled to your own opinion – but not your own facts." The impact of tech on public discourse is not for the better sometimes.
17:25 – What topics are up for the rest of this year?
20:30 – Jas' Faves – movies, food music and the Best of BC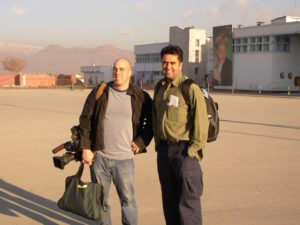 Full Story as see in WestVancouver.com Magazine
How did you go from being a reporter to politics and back again?
It's incredibly exciting. I'm a little nervous, just in the sense that it is such a wonderful station – a heritage station. Thirty years ago this year, I actually started at CKNW as an assistant producer on the Bill Good Show. So in many ways, it's a case for me to come back home. 
I was at Global TV for 20 years, and I just felt I needed to do something different. So I moved on to corporate communications, at that point working with the BC LNG Alliance. You know, at the core of it, I've always believed in public service as well. And so when the opportunity came soon after to run for the BC Liberals – I just felt in my gut, it was the right thing to do. And I'm glad I did it.
How does tech weigh into reporting methods these days with things like Facebook, Twitter and social media?
We have a debate going on. You're entitled to your opinion – you're not entitled to your own facts. And that's the challenge we have. 'Let me find the opinions that I like'. It doesn't work that way. And so Facebook and social media have really impacted the public discourse, not for the positive. And that's a challenge for mainstream media.
What topics are you going to be covering?
I look at the world, and I think we're going through a generational reset. And what I mean by that is that if you look at the late 60s and 70s, you saw a Baby Boomer generation coming of age [during] the civil rights movement. You had the Vietnam War. You had the FLQ crisis here in Canada. You had the oil embargo. It was a new generation of a mindset that was breaking away from a previous generation. Today, I think to a certain degree, you can always look to the past to define the future. I do believe that today you're seeing a millennial generation, as a big swath of the population, that is coming of age politically. Now, that doesn't mean their values are any different from Baby Boomers, but I think they are challenging the status quo. Add to that technical disruption that is before us. Add to that the rise of Asia. Add on top of that the bigger existential challenge before us, which is climate change. All those issues are sort of percolating – and each day, those topics pop up in regards to different stories that we see. But I fundamentally believe we're in the midst of that broader generational reset.