He shoots, he scores – in more ways than one.
The 2014 Hockey Heroes Shootout for Kids took place last weekend at Park Royal Shopping Centre in West Vancouver. Put on by Hollyburn Family Services, the event attracted local hockey stars, fundraisers and a few famous faces. Vancouver Canucks hockey legends Kirk McLean and Dave Babych were on hand to cheer on participants as they got a chance to go for the trophy and support this very worthwhile cause.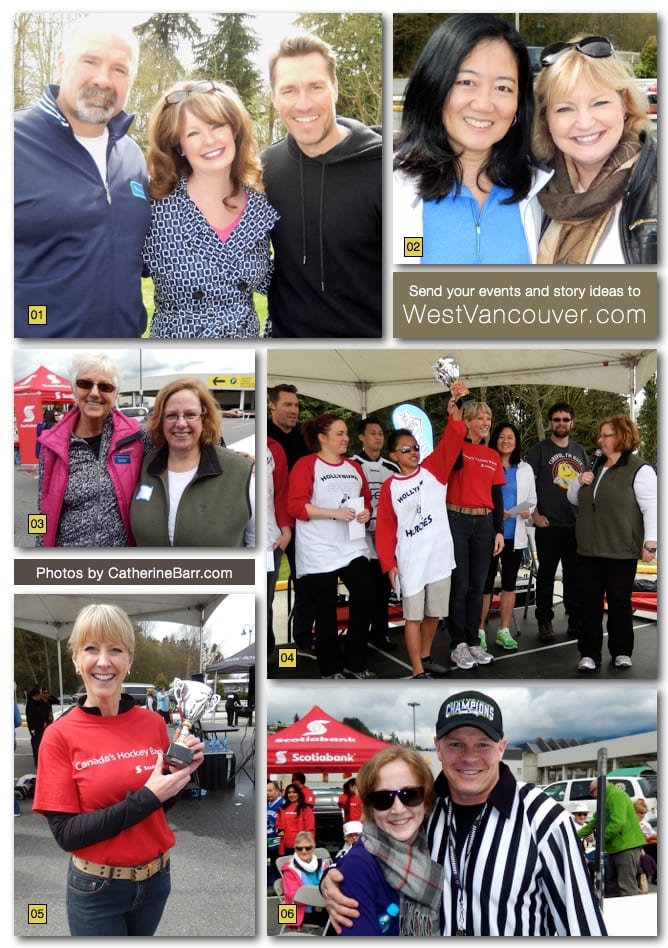 01 – Vancouver Canucks legend Dave Babych, left, WestVancouver.com owner/editor Catherine Barr and Kirk McLean
02 – North Vancouver MLAs Naomi Yamamoto, left, and Jane Thornthwaite
03 – Hollyburn Family Service's executive direction Nanette Taylor, left, and fund development's Joy Hayden
04 – Hoisting the trophies on stage.
05 – Top fundraiser Sharilynn Reith from Scotiabank.
By Catherine Barr