On Canada Day the PNE will host the first ever drive thru Canada Day celebration. Designed with full COVID protocols in place as a 'reverse' Parade which will see our guests drive their cars along the Parade Route.
The experience will celebrate everything Canada with live performers, logger sports, and a celebration of Canada's national sport of hockey along the route.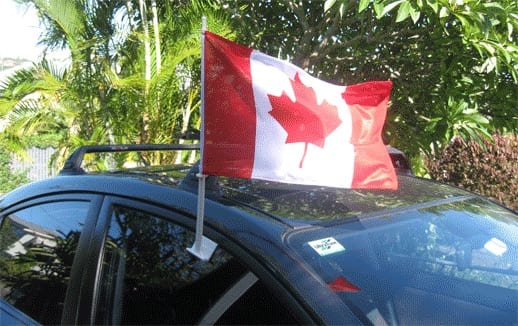 Guests will be encouraged to decorate their vehicles in a Canadian theme and dress in their favourite red and white and wave the flag with pride.
The experience is $10 per car, regardless of number of passengers plus the cost of any food purchased with that going to our concessionaires. Three of the PNE longest standing and multigenerational families will be supported through this event. As part of its COVID-19 protocols, all of these programs are entirely cashless, and tickets must be purchased in advance through Ticketleader.ca.